The Philippines is referred to as the Pearl of the Orient by those who love the archipelago in Southeast Asia. This rich, biodiverse country is made up of 7,641 islands (depending on the tide) – and is one of the most alluring destinations on the planet. Conde Nast Traveller lists the islands not to be missed!
Boracay, Aklan
Boracay Island is known as the best beach in the world across countless reader polls – this is the Philippines' most famous island for a reason. Famous though it may be, the caster-sugar beaches, crystal waters and vivid sunsets make it well worth a stop-off. Unlike some of the smaller, more off-grid isles, Boracay has some sensational places to stay too – ranging from rustic boltholes to grand spots from the likes of Shangri-La.
While the best-known White Beach may be a tad overcrowded for some, check out the island's less-hyped beaches for an experience away from the hordes. Bolabog Beach is set on a quieter side of the coast and is well-loved by Boracay's kitesurfing community. Here, you can watch hundreds of colourful kites light up the sky while sipping a Pineapple Mint shake at the Banana Bay.
Siargao, Surigao del Norte
The once sleepy surf town of Siargao has grown in popularity over recent years and, in 2019, was voted as the best island in the world by Condé Nast Traveller readers. With giant barrel-shaped waves, Siargao is the Philippines' surf capital – but there's plenty to occupy those who aren't taking to the waves, too. This tear-shaped island is dotted with hidden lagoons, magical rock pools, gigantic national parks and protected dive sites.
Naked Island, Guyam Island and Daku Island are three of the immaculate islets you can visit in Siargao. Naked Island is a completely uninhabited sand bar that disappears with the tide, while Guyam Island is a small tropical atoll covered by a handful of palm trees that you can cross in 50 steps. Daku Island, meanwhile, is our favourite for the handful of delicious seafood restaurants run by locals. Siargao also has a reputation as one of the Philippines' most notorious party islands.
El Nido Palawan
Comprising 45 islands, El Nido is one of the most biodiverse archipelagos in the Philippines. Characterised by limestone formations and aquamarine lagoons, the landscape is as close as possible to what comes to mind when one conjures up images of the Philippines.
El Nido Resorts, which has three outstanding hotels in Miniloc, Lagen and Pangalusian Islands, is your best bet for a truly superb stay – charter private 'bangkas', or wooden boats, to visit El Nido's many natural sites such as the picturesque Big Lagoon, Small Lagoon, Secret Lagoon, Seven Commandos Beach, and Snake Island.
Coron Palawan
Coron blends perfect white sand beaches with clear freshwater lakes and marine-life-rich lagoons. Kayangan Lake is one of the most beautiful natural sites here, and is known as one of the cleanest bodies of water in the Philippines. The Two Seasons Coron, which occupies the tip of a snake-shaped corner of the island, is a classically-Filipino style resort that maximises the best of Coron's gorgeous natural surroundings while offering the world-renowned hospitality of the Filipino people.
Pamalican Island Palawan
Known as one of the Philippines' most luxurious private islands, Amanpulo certainly lives up to its impeccable reputation. Occupying the beautiful Pamalican Island in the Cuyo Archipelago of Northern Palawan, it offers the ultimate in smart tropical living. Guests can choose to stay in the Casitas, which are built on the island's lush forest canopies or the Villas, which each include its secluded beachfront. Surrounded by pristine reefs, verdant jungles, and offering plenty of water sports and activities — there are plenty of reasons to splash out on a stint here.
Calaguas Camarines Norte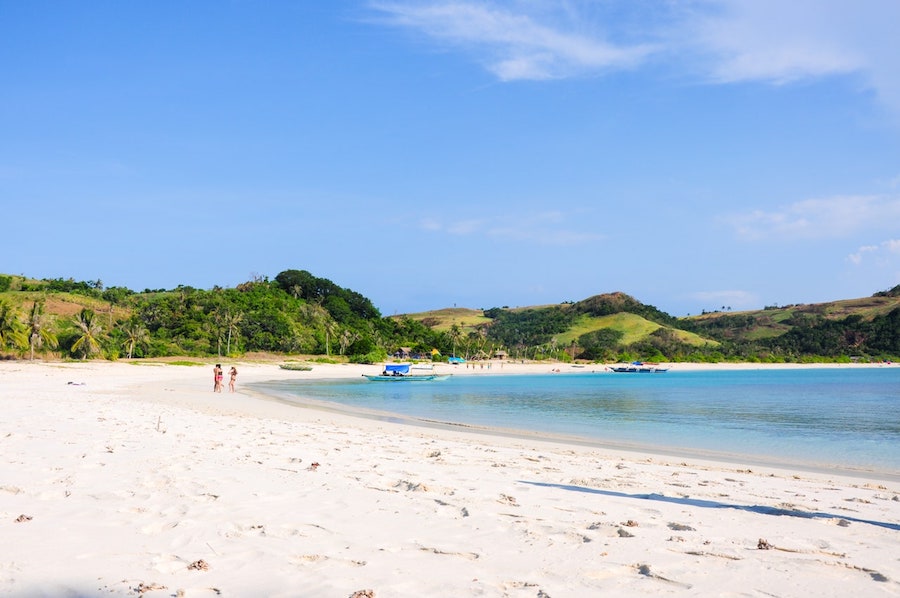 Within driving distance from the capital of Metro Manila, Calaguas is an uninhabited group of islands perfect for those looking for a more rustic island experience. 'Mahabang Buhangin', which translates to 'long sand', is the most popular atoll and is known for its two-mile stretch of pristine beach. With not a single hotel on these islands, camping under the stars is your only choice for accommodation. For those willing to brave the wilderness and total lack of any amenities, a visit to this wild, untouched island is well worth the discomfort.
Balesin Quezon
Balesin Island Club is a 500-hectare private resort that is just a 25-minute flight from Metro Manila. This members' club even has an airport, with guests often arriving in their jets and helicopters. Balesin has seven sumptuous environments that were inspired by the world's most iconic summer destinations. The Balesin, Phuket, Mykonos, St. Tropez, Costa del Sol and Toscana villages each reflect the same architectural touches and gastronomic delights as their namesake destinations.
Sorsogon Bicol
In many ways, Sorsogon is the best place to discover the Philippines' vibrant wildlife – one of the richest in the world. It is perfect for those looking to add a bit of adventure to their Philippines sojourn. Here, you can swim with manta rays and giant 'Butandings' (whale sharks), hike the Bulusan Volcano National Park or sail along the Donsol River. A relatively-unknown spot, the Donsol River is a wonderfully ethereal boating experience, as its idyllic rural landscape gets transformed by hundreds of thousands of fireflies that illuminate the riverbank at night fall.
San Juan La Union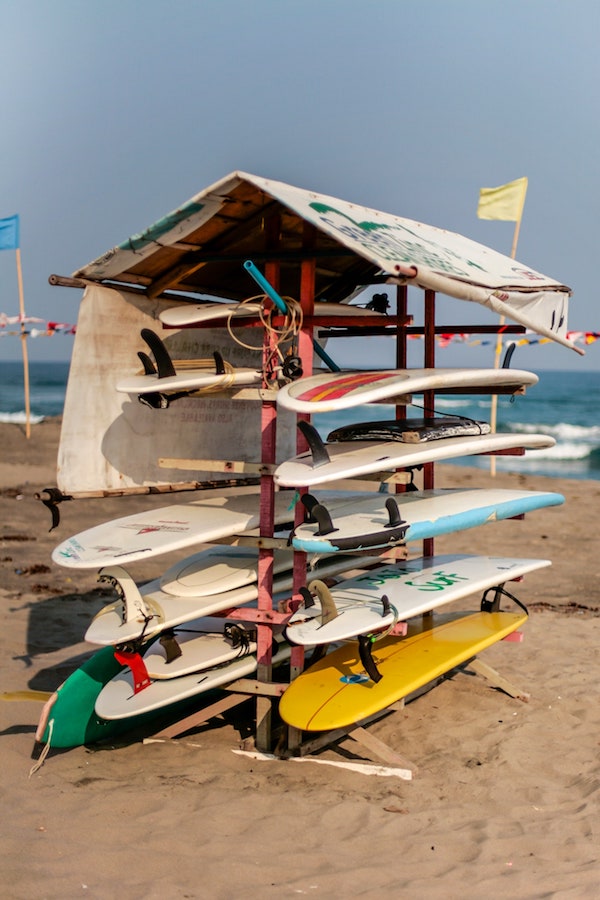 San Juan is another surfing paradise in the province of La Union in Luzon, the Philippines' largest landmass. Just a few hours' drive away from Metro Manila, San Juan has become a popular weekend getaway for locals looking for a sun-soaked escape from the busy capital. This laidback town has plenty to offer those looking for a more relaxed stay, with a string of quirky cafés and hidden gastronomic gems. Beyond all the incredible surf spots that San Juan has to offer, visitors can head to Tangadan Falls for cliff-diving, bask in the infinitely blue views of the Luna Pebble Beach or visit the wonderfully eccentric, sculptural museum-cum-ancestral home 'Bahay na Bato,' , which means House of Rock.
Puerto Princesa Palawan
Yet another Palawan spot on the list, Puerto Princesa is home to many of the Philippines' indigenous flora and fauna.  The Subterranean River Natural Park, which is a UNESCO World Heritage Site, is a magical albeit eerie place that is an absolute must-see. Here, you can explore the vast, cavernous limestone caves with a boat tour and enter the dark echoing depths of the Saint Paul Mountain Range.
Elsewhere in Puerto Princesa, you can meet monkeys and monitor lizards at the wildlife reserve or go on an island-hopping excursion from Honda Bay. From here, you can sail to the nearby Starfish, Luli and Cowrie islets whose names reveal exactly what you will find in each of these small pockets of paradise. For an excellent home-cooked meal, drop by the Purple Fountain, whose menu is as colourful as this quirky hotel's joyfully-painted walls.
Looking for other island-hopping getaways?
We've covered the worlds islands, check out our favourites below.
The Best Islands To Visit in Croatia
Seychelles – The Paradise Islands
Italy's Little Known Aeolian Islands