Cape 2 Rio | Virtual Race
December 26, 2020

-

January 2, 2021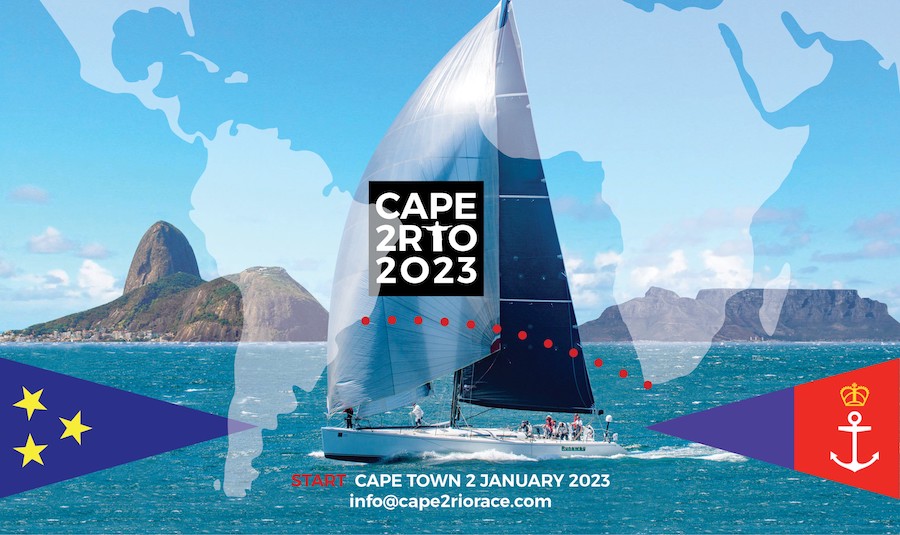 On 2 January 2021, exactly two years in advance of the next prestigious Cape2Rio Race, we will be running a virtual Cape2Rio race. Online navigation is a great way to hone your skills, to understand the science of weather routing and the interpretation of data now so readily available via the advent of cloud computing. This very same data is also available in real time to help with any passage planning that you may be doing, making sailing a lot more predictable within reason.
With the help of a regular Sailonline.org "SOLer" George Snoek, we have the pleasure of presenting to you some of his insights on how the platform works.  This should take your enjoyment of virtual racing to another level.
Registration for the Virtual Cape2Rio Race 2021 will commence approximately six days before the start and updates will be available on our Facebook site. Registration is easy and can be done through the link on our webpage www.cape2riorace.com.
Numerous races are held on this platform throughout the year in a multitude of locations across the globe.            We hope that you will join us and have fun competing virtually against family and friends, using this unique tool. We will be racing a state of the art Mark Mills designed 74 foot yacht optimised for the race conditions, called the C2R74.
The provided polar is extremely accurate and the boat has been well received in the two races sailed to date. Here is the link to the time lapse video of the recent Cape Town to Port Elizabeth race https://youtu.be/e3dcDg2hePw 
Read our story on this virtual race.