CN Traveler's Juliet Kinsman shares her insight into how future travel may look a little different to what we have always known. With countries opening up to travel every week now, how should we go about planning our next escape while still making informed choices, and keeping safety top of mind?
"As we emerge from this torpor, I believe that we'll be craving health-enhancing experiences, restorative immersions in nature, a spirit-lifting exercise in the open air, and safe escapes for quality time with our nearest and dearest. We'll need to transition to venturing back into the wider world at a new, slower pace. But we might not want to stray so far from home at first – minimising the amount of time we spend in airports or on planes."
Without a crystal ball or professional qualifications as a psychic or psychoanalyst, my take – as a sustainable luxury travel expert – is from the perspective of both an optimistic idealist and a solemn realist. I think it's safe to assume that demand will initially be greater than supply. Reports say searches for holidays in Spain for next January are up by almost 2,000 per cent – but it's clear, we'll never return to the old version of 'normal'.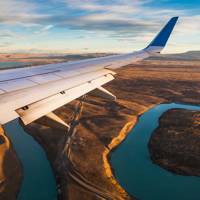 HOW DOES FLYING LOOK NOW?
Many airlines are still grounded indefinitely, if not bankrupted. Travel insurance policies could be more limited going forward (always play it safe and make bookings with a credit card and not a debit card). Wanting to know our escapes are underwritten and won't fall through, is a given. Traditionally that meant making sure they're ATOL- and/or ABTA-protected if they're package holidays: but these non-profit organisations' coffers won't have much left to give. Some airlines require health certificates or on-the-spot testing (check with your airline before purchasing your ticket) while others have limited check-in and airline staff on duty, dressed from head to toe in PPE. Travellers may need to jump through more than the normal hoops for visas – if your desired destination even allows visitors. In short, high-quality travel will be more complicated, restricted and more expensive. It breaks my heart to write that.
A HEIGHTENED FEAR OF FLYING
Spending time in airports isn't appealing until confirmation of vaccines or cures is on the horizon. We welcome more space on flights, with fewer folks breathing on us, along with the reconfigured layouts of airports and planes. Mandatory self-service testing at airports identifying medical conditions are de rigueur. We'll soon see an increase in demand for private travel, be it by car or jet. I'm not saying I don't instantly go weak at the knees thinking about sipping wine in Tuscany or picking at tapas in Barcelona, but many must agree that hopping on short-haul flights so regularly had become too habitual. When I do travel again it will have to feel worth it for all that faff. Which may mean less travel, with our wanderings more considered, cautious and carefully planned, but we will crave next-level adventures more than ever.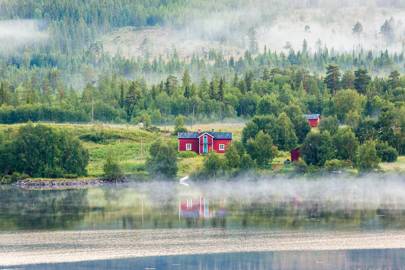 You probably hoped for an article steering you to a bounty of bargains awaiting us after this travel-barren time. But, as a sustainability enthusiast proposing what a New World Order might look like, I'm also confident we'll emerge from this more conscious, conscientious and sensitive to the health of people and planet, and we'll be ready to help the world heal. Yes, the travel industry has bounced back from crises before – but never has the entire globe been forced to stop entirely like this. After 9/11, flights were down, year on year, by 30 per cent for the rest of September. The current slowdown is on an incomparable scale.
I know this isn't music to anyone's ears, so let's look at the positives: overtourism has been turned upside down. Marine life was seen frolicking in Venice's clear-watered canals, and empty overly-trodden paths to World Heritage Sites are sprouting wildflowers. We can take a leaf from Bhutan's book: its 'low-volume, high-value' policy helped the country thrive through a less-is-more approach to tourism – and that is the model much of tourism will now follow. Ask yourself why you always loved to travel in the past. Now ask yourself why you'll want to travel as we come out of this.
Time has slowed down. A year ago, it was the most precious thing in many of our lives, and because leisure time was at such a premium we savoured it most on our sojourns. Now, time away will need to really feel worth leaving home for. But pleasures await, I promise, as we look forward to planning our next holidays, we'll find joy in aiming to be a better traveller post-lockdown, and appreciating the memories in full afterwards.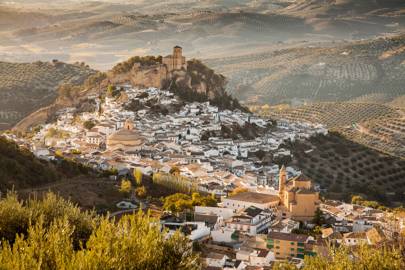 We've all been forced to stop and look around at what's right in front of us – and, luckily for most of us, our home countries offer culture, coastline, conservation parks and countryside aplenty.  Plus due to climate change, the weather has become fairly unpredictable and unseasonable everywhere – there's no sunny guarantee so why not give your home country your undivided attention with a staycation?
THE CONVENIENCE OF SERVICED PRIVATE VILLAS AND LUXURY HOTELS
The race is on to reserve the best exclusive-use cottages and villas once travel resumes. All the better if they're fully serviced and all you need can be brought to you. Avoiding mingling with strangers will be especially appealing for guests in an older age-bracket and those with health issues. One imagines the reputable luxury hotel brands known for their highest standards of health and safety and service may be the most appealing – especially when managed by renowned resort operators. Sorry Airbnb, your digs won't be so enticing in the short term – unless someone launches a formal hygiene accreditation.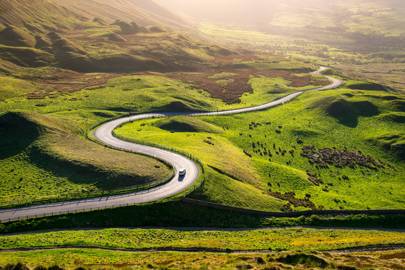 Instead of hopping on a low-cost flight for the sake of it, we'll spend more time planning, prepping and squeezing the most out of the anticipation. Once-in-a-lifetime holidays will become exactly that again. It's the anticipation of heading off on holiday, more than the experience of having had the trip itself, that releases the endorphins that lift our mood. Dr Jeroen Nawijn at the Centre for Sustainability, Tourism and Transport in Breda University in the Netherlands published a study indicating that we derive most of our happiness from the expectation of an upcoming escapade. So imagine if you've invested time in making it extra sustainable? That buzz is going to be even greater, surely.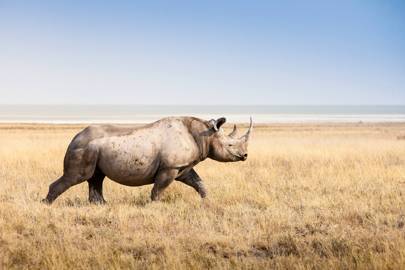 TRAVEL WITH PURPOSE
We'll be all the more judicious about who we give our money to, in the hope that our trips help communities heal after this hiatus. Conservation has been in jeopardy without revenue from tourists. We'll want to support hotels, such as those represented by the Long Run, which also provides revenue for much-needed cultural and environmental preservation. Singita's safari lodges have a ripple effect, which includes empowering women and girls through Safari's with a Purpose, from its new-look Singita Sabora Tented Camp in Tanzania, a black rhino project, to its Diane Fossey experiences at Singita Kwitonda Lodge in Rwanda. Cottar's 1920s Safari Camp in Kenya is a safari lodge that doesn't just approach conservation the right way; it has set a benchmark with its 'theory of change' scheme. Calvin Cottar created the Cottar's Wildlife Conservation Trust with this framework to layout its manifesto of how it's helping the local Maasai people benefit from tourism, boosting biodiversity and fostering wildlife conservation. Those are the type of hosts we should be seeking out and supporting.
Read CN Traveler's glossary for sustainable travel What is sustainable travel? All the terms you need to know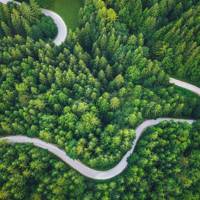 BE CAREFUL WHAT YOU WISH FOR…
In Out of Africa, Karen Blixen famously said, 'When the gods want to punish you, they answer your prayers.' Eco advocates espousing the need for us to minimise our impact on the planet spent a lot of years fretting over carbon emissions and shaming the jet set. As someone who recognises the vital role tourism plays in economies everywhere and the development of less well-off communities, I didn't think we should stop flying entirely. We just needed to boost awareness and be more judicious of how and where we travel and to whom we give our money. If you think about the power booking a future holiday could have in helping rehabilitation, when we seek value for money, we need to also think of values for money.
This article was originally written for CN Traveler by JULIET KINSMAN
[Travel Tuesday: The future of travel]