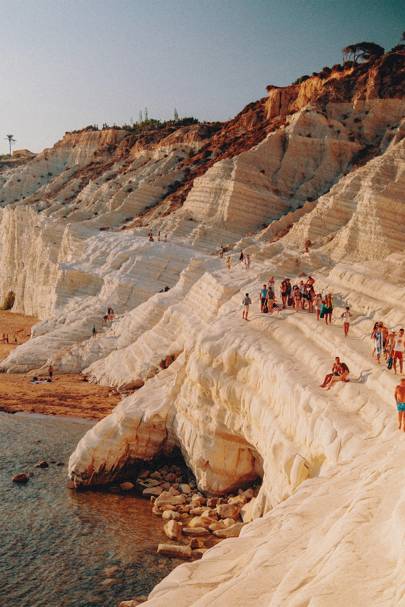 Scala dei Turchi, Agrigento
This might be one of Sicily's most glorious natural rock structures. On the south of the island near Agrigento is the moonscape of Scala dei Turchi (roughly translated to 'Turkish steps'), a bone-white marl formation that has rippled into a wave-like shape after years of erosion from wind and sea spray. We suggest climbing up the side for the best views of the sparkling indigo sea and flanking sandy beaches.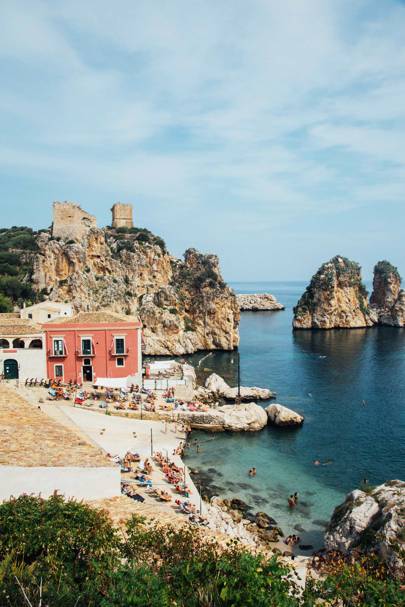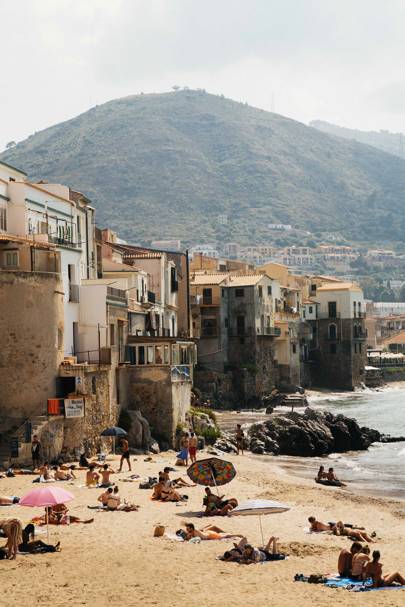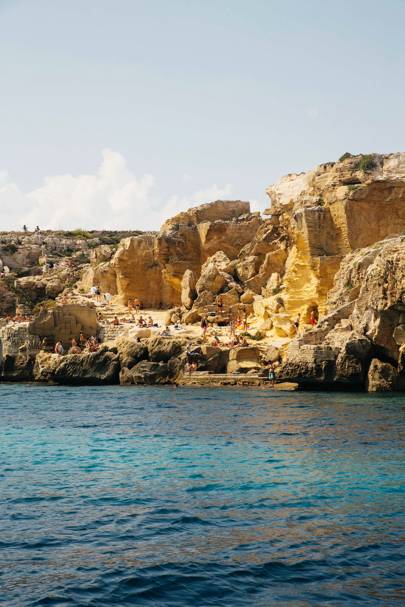 Bue Marino, Favignana
On the Aegadian island of Favignana there's a matrix of caves and quarries cut out from rows of golden tuff rocks. Named after the monk seals who used to reside here, Bue Marino is less a beach and more a stoney surface the locals come to dive off. Head here on a bike (one of the easiest modes of transport on the island) and follow the path to find secret caves to claim for the day.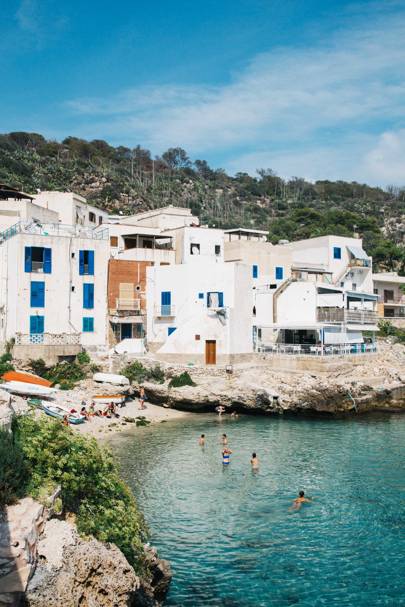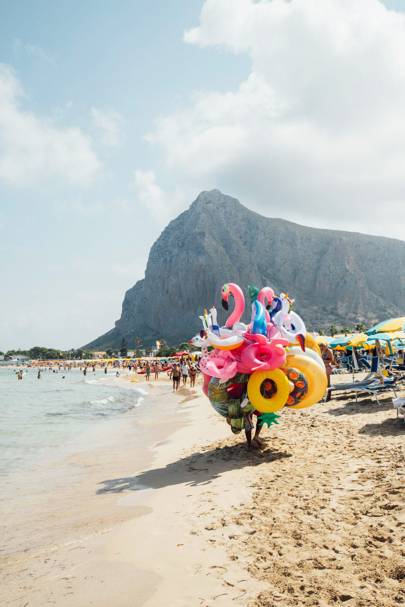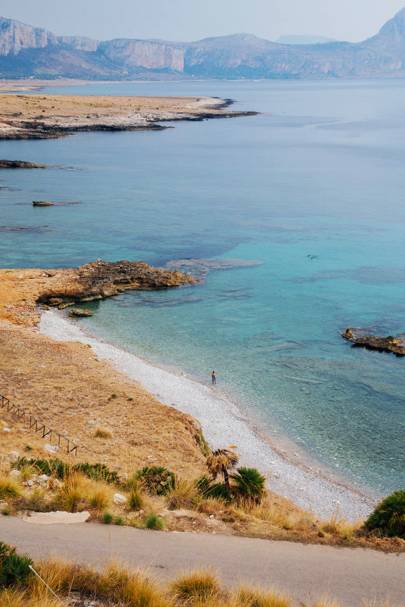 Caletta del Bue Marino, Trapani
It's a quick drive along the coast from San Vito lo Capo to Caletta del Bue Marino, an off-radar, blink-and-you'll-miss-it beach. There is no pressure here; it's really the type of spot to stumble upon, have a swim, dry off in the sun and head on your way for lunch. It's simplicity at best and completely quiet too.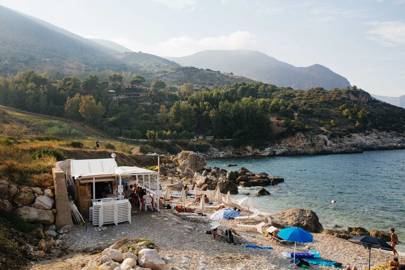 A quiet and secluded hideout, this is another gem located near the Riserva Naturale dello Zingaro but just out of reach from the busy hiking trails and sun worshippers of Scopello. There's a tiny wooden shack with tables for caffè freddo and gelato but note that you have to pay to park your car at the entrance to this beach.
Cala Mazzo di Sciacca, Trapani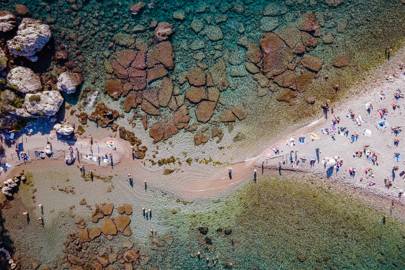 Isola Bella, Taormina
 Isola Bella is known as the Pearl of the Ionian Sea. A semicircular pebble beach just minutes from the hilltop town of Taormina (via cable car). Do as the locals do and rent a sunbed and come prepared with a snorkelling kit. The tiny isle is only accessible from the mainland by a thin strip of beach during low tide, but it's where Sicilians take lunch breaks and aperitivo hours, so stake out a spot and grab a Negroni from the café-bars that line the seafront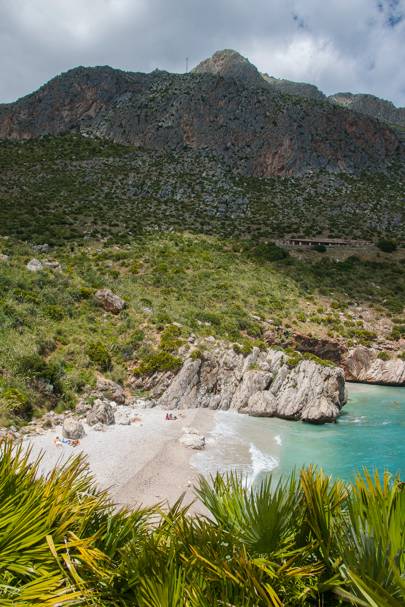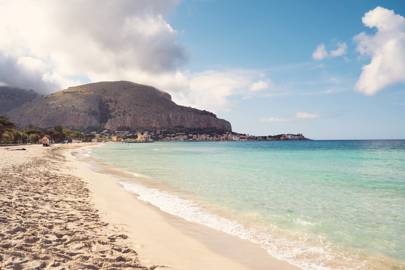 Just a 30-minute bus ride from bustling Palermo, Mondello has a long, half-moon-shaped beachfront with stretches of white sand. Colourful sun loungers and locals splashing in the waves is a common sight. It can be shoulder-to-shoulder during the height of summer, when it seems like the entire population of the capital migrates here for ferragosto, but it's worth visiting for the Art Nouveau waterfront villas and striking rock cliffs that sandwich the shore.