The Prada America's Cup is scheduled to take place in the Hauraki Gulf from December 17th – 20th.
The three Challengers  (Luna Rossa Prada Pirelli, INEOS Team UK, American Magic) and the Defender (Emirates Team New Zealand) will meet on the water for the very first time when they race their new AC75's. The highly awaited event will see the four teams measuring themselves against each other for the first time. This after over two years of research, development, and intense training by all the teams.
The Format
The format entails three days of racing, with a total of 12 races divided into two round robins. Each competitor is scheduled to race twice against the other teams. Each match race will last about 30 minutes and will be sailed on a windward/leeward course with an upwind start and upwind and downwind gates.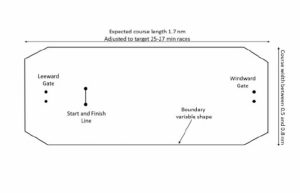 The ranking after the first three days of racing will determine the PRADA America's Cup World Series winner as well as the pairings for the Christmas Race, which is scheduled for Sunday December 20th. The top-two finishers will race against the third and fourth ranked teams. The two semi-finalists will face each other in the Final, and the remaining two teams will compete in the Petit Finale for third and fourth place.
Get ready for the ePrada Cup
Would you like to 'helm' a boat reaching more than 40 knots of speed?
Sign up for the ePrada Cup on Virtual Regatta
Racing is scheduled for 4th-6th of December. Don't miss the opportunity to face the best eSailors on the planet
Watch the Watch The Defenders