The Rolex TP52 World Championship starts in Cascais, Portugal today. After the great success of Phoenix in Zadar, Croatia, will this SA-flagged campaign keep our flag flying high?
Placed 2nd overall, and taking two first places in the regatta, this campaign consists of both sailing and shore teams made up of experienced sailors and newcomers. And wow, have they shaken up the circuit…..
South African-based Tina Plattner, helmed the TP52 with effortless style. She is the first woman helmsman to win a race in the 52 Super Series, never mind two!
Tactician, Ed Baird is quoted as saying "Tina did a fantastic job. And at that moment as Luna Rossa tacked away I reminded her that they are an America's Cup team and she smiled."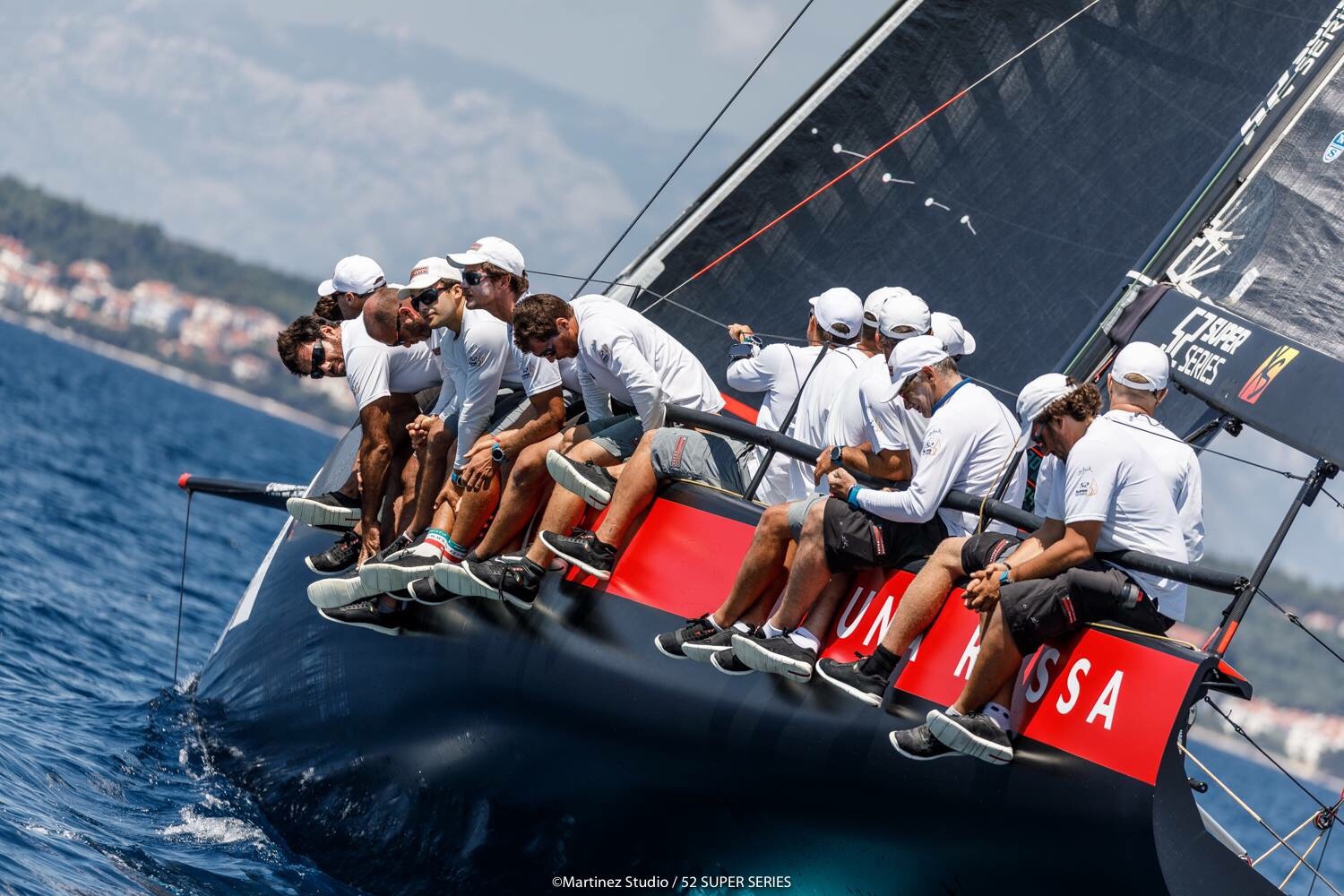 Tina Plattner added "When we came in on the boat today Ed said 'Tina, when I saw you last Friday if I had told you that you would come second what would you have said?' I said I would have laughed or walked away or given you a little smack on the side and said 'no way! It was definitely way beyond expectations. It's been good fun it was an awesome fleet to sail in, there are some seriously good people out there."
Tina, and trimmer Paul Willcox work really well together as a team to get the best out of the boat.
"Our game plan was to take each race as it comes. We just chip away each day, keep watching the polars and follow our game plan", says Willcox.
"I don't think people realise what a high standard of sailing takes place on this circuit. It's incredible to be able to compete at this level," he added.
Watch Paul's interview about their incredible week of racing in the 52 Super Series held in Zadar, Croatia last month.
Follow the World Champ action: Rolex TP52 World Championship